EAST PELOPONNESE TWO WEEK FLOTILLA
A popular choice in the high season is the East Peloponnese flotilla, a dedicated two week cruise that explores the southern ports of the Eastern Peloponnese coast visiting Monemvasia, Greeces own mini Gibraltar and Leonidion before venturing north into the Argolic Gulf to go ashore at Nafplion to visit ancient Mycenae a city dating back to 1250BC.
What's included
Diesel fuel
End cleaning
Dinghy
Starter pack of provisions
Bed linen
What's not included
Flights (We can arrange scheduled flights for you on request)
Local transfers between Athens Airport and Poros base
Food and drink
Towels
A typical inventory
GPS
Bimini hood
Electric anchor windlass
Hot water
Deck shower
Holding tank
---
The East Peloponnese Route
Dates Available
17 June
01, 08, 15, 22, 29 July
23, 30 July
05, 12, 19 August
02 September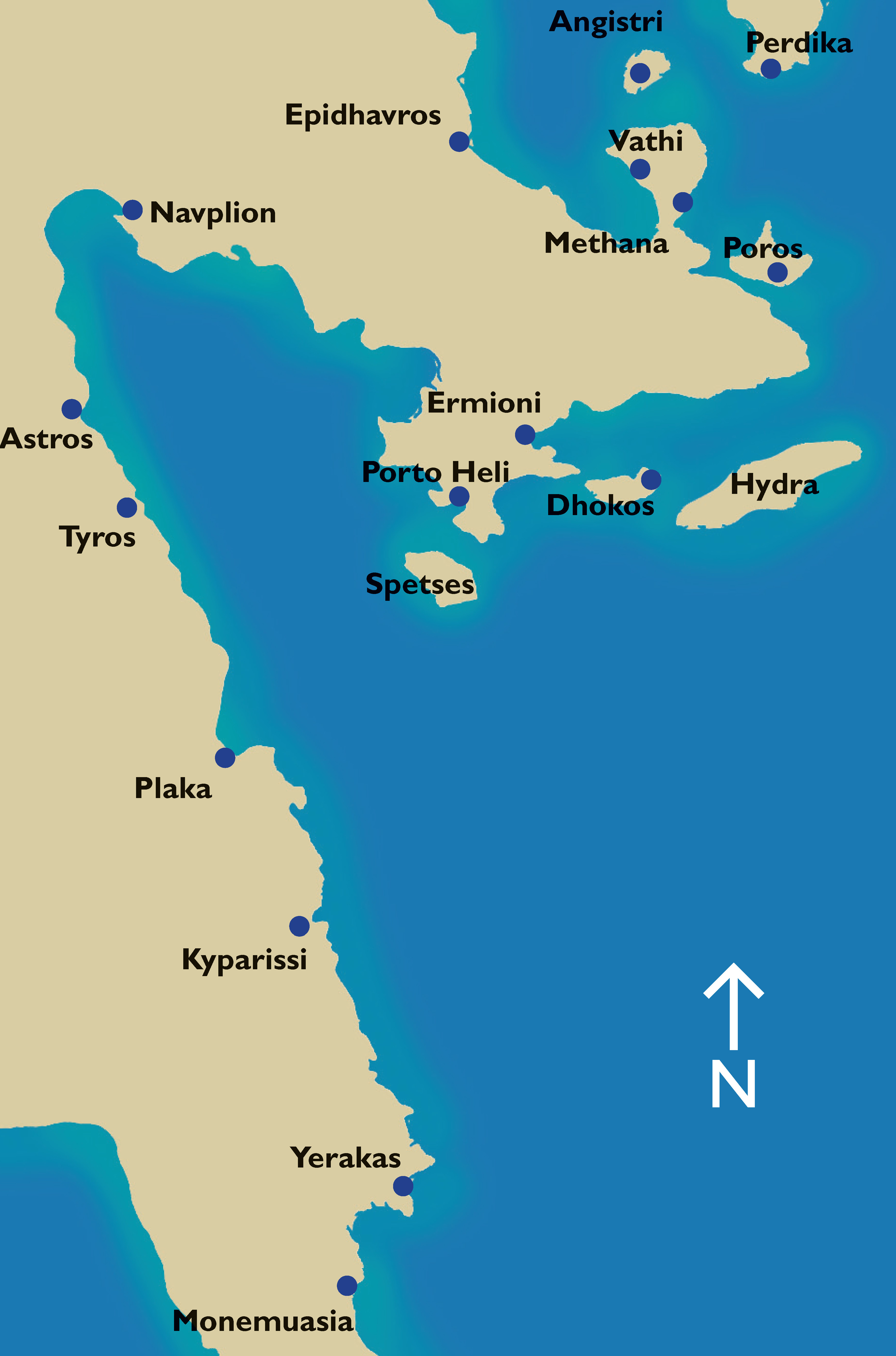 Itinerary
Saturday: Poros - Arrivals / Departures.
Sunday: Ermioni - Stroll the pine-wooded headland.
Monday: Kyparissi - A pretty fishing village.
Tuesday: Monemvasia - Greece's own mini Gibraltar.
Wednesday: Yerakas - A sleepy village famed for its olive oil.
Thursday: Independent Sailing.
Friday: Plaka (Leonifhion)
Saturday: Nafplion - A chance to visit ancient Mycenae.
Sunday: Astros - A lively resort.
Monday: Vivari - Swim from the sandy beach.
Tuesday: Tyros - An unspoilt, pristine Greek village.
Wednesday: Sambatiki or Porto Heli
Thursday: Dhokos Island - Join us for a beach party.
Friday: Poros - Back to base for a last night celebrating.