19 AUGUST SHARE-BOAT FLOTILLA
This is a great solution for individuals and couples wanting to make up a crew sailing on one of our flotilla yachts. Sunscape will ensure that one crew member has sufficient experience to act as skipper. Our next available departure is 19 August sailing our Beneteau Oceanis 323 on the Fethiye flotilla in Turkey. Prices start at £559.
Click Here for More Details or Call us on 01737 300805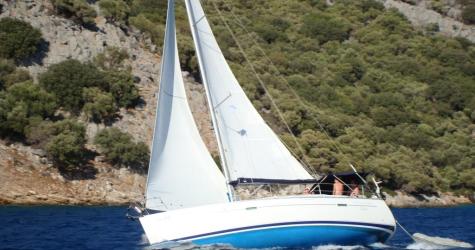 Offer
19 AUGUST SHARE-BOAT FLOTILLA
Sail off the beaten track, amongst the hidden coves and quiet anchorages of the beautiful Bay of Fethiye. Turkey probably offers the 'best value' holidays in the Med this summer. Outside the Euro zone, the pound buys considerably a lot more wonderful freshly cook food and plenty of Effes beer. Flight prices are reasonable too!