A Sunscape flotilla sailing holiday is an unforgettable experience, where you can sail your own charter yacht with the support and guidance of a professionally crewed flotilla lead yacht, whilst enjoying the company of other like-minded crews sailing on the flotilla.
Each day the flotilla lead crew provides an informative skippers briefing with details of that day's destination including any highlights and weather en route. You will be given handy tips for your provisioning and suggestions of cafes and restaurants for breakfasts, lunches and evening meals. Early on the lead crew will host a welcome party, a chance for you to get to know your fellow sailors over a glass of ice cold punch! During your holiday  there are opportunities to take a break from the water and enjoy a trip inland, visit ancient cliff top monasteries or medieval castles.
Gallery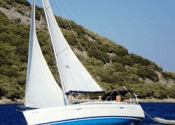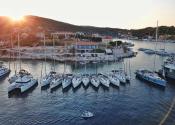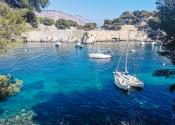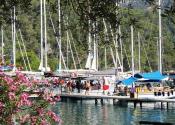 WHY SAIL ON FLOTILLA WITH SUNSCAPE?
Value For Money
Price Match Guarantee
Peace Of Mind with our ATOL licence protection
Taylor Made Holidays
Over 30 Years of Experience
No Call Centre
Quality and Convenience
Whichever sailing destination you choose, our experienced lead crews will provide you with all the support and advice you may need, and are never more than a radio call away in case you need some assistance. Arriving early at the evening's destination they will help you moor up safely and give you all the information you need about the evening ahead. With comfortable, modern yachts, supportive lead crew and a carefully designed itinerary, blending relaxation  with excitement, a Sunscape Flotilla Holiday is an unforgettable experience.