Visiting this beautiful country steeped in history and legend, blessed with a famed natural beauty and enjoying a charming culture is a unique experience best enjoyed from the deck of your own charter yacht.
Whilst sailing in Greece you can experience the crystal clear waters and mythical shores; feast your eyes on dramatic scenery of turquoise seas set against a pine clad mountain backdrop.
Explore ashore ancient temples, Byzantine churches and picture postcard white and blue villages. Enjoy balmy evenings mingling with locals and visitors along elegant and bustling promenades. Observe a spectacular sunset from the quayside of a sleepy, timeless fishing harbour.
Gallery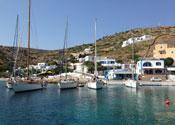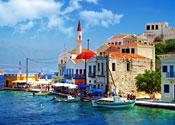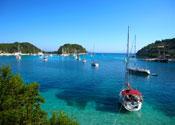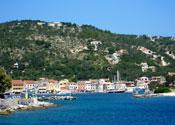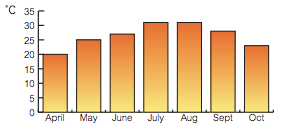 Daily sunshine is virtually guaranteed. The Ionian is similar to the Adriatic, enjoying predominately northerly winds of force 2-3 during the summer months. In the Sporades winds are mostly north-easterly, while the winds in the southern Aegean prevail from the north-west. During July and August the seasonal Meltemi raises the strength from 2-3 to 4-7, particularly in more open sea areas. The winds often curve and increase in speed between larger islands and the mainland, making for some interesting sailing.