Sicily, the Mediterranean's largest island, serves as a great base to explore the amazing  Aeolian archipelago, a chain of volcanic islands off Sicily's north east coast. Magnificent  volcanic mountainous scenery, white sandy beaches and ancient walled towns should  appeal to everyone.
Gallery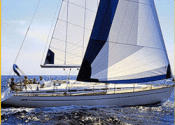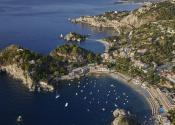 Wind conditions around the island makes Sicily suitable for all levels of sailing experience.
Bareboat Charter
Bareboat charter in Sicily with varied wind conditions around the island provide an ideal scenario for all levels of sailing  experience and our team would be happy to help you choose the right sailing area for  you. With its pleasant sunny climate, friendly locals and well run marinas Sicily is a must  visit destination. Yachts are available for charter from two bases:  Palermo, the island's capital and Portorosa on the North-east corner of the island.
---
Prices are indicative - please use our Quick Yacht Search for accurate availability and prices

18 Apr -22 May

12Sep  - 09 Oct

23 May -19 Jun 

20 Jun -24 Jul

25 Jul- 21 Aug

22 Aug - 11 Sep

3 Cabin Yachts
 
 
 
 
 

Beneteau Oceanis 35 (2018)

£1465
£2009
£2145
£2509
£2055

Beneteau Oceanis 38 (2015)

£1465
£2055
£2236
£2736
£2145

Beneteau Oceanis 38 (2017)

£2009
£2827
£3236
£3827
£3055

Sun Odyssey 42i (2007)

£2009
£2191
£2373
£2464
£3100
4 Cabin Yachts
 
 
 
 
 

Beneteau Oceanis 46 (2009)

£2464
£2827
£3009
£3555
£3282

Sun Odyssey 440 (2019)

£2645
£3736
£4273
£4964
£4055

Sun Odyssey 49 (2005)

£2464
£3555
£3918
£4464
£3827

Beneteau Oceanis 48 (2016)

£3282
£4691
£5236
£6145
£3827
Extras: End cleaning:€140 up to 40ft, €1600 up tp 43ft, €190 up to 49ft
Ideal for Bareboat
Portorosa Yachts
Illustration
Sail & Stay
If a week sailing isn't long enough or perhaps the family or friends would benefit from some extra time ashore, then consider a Sail and Stay package from Sunscape
Choose your own accommodation by using our search facility by clicking on the link below
---