The Spanish Balearic islands of Mallorca, Menorca, Ibiza and Formentera provide a wonderful all year round sailing destination and one of the most accessible cruising areas in the Mediterranean with regular flights from most UK departure airports.
This popular destination offers favourable sailing conditions and a choice of both sheltered and more challenging cruising areas. The spectacular scenery of pine-topped cliffs, white sandy beaches and picture postcard harbours each with numerous shops and restaurants provide an excellent sailing holiday experience.
Gallery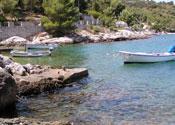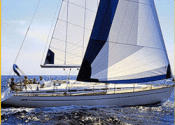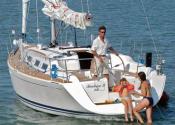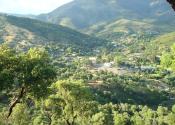 Flotila Sailing
Mallorca has a rich historic past which shows across the whole island from the capital city Palma with its 13th Cetnury cathedral to the ramins of a Roman theatre in Alcudia. The island also has its fair share of "fiestas" celebrating everything from the new pressing of olive oil, to art, culture, history and gastronomy. Whichever week you choose for your Mallorca flotilla holiday, you are virtually guaranteed  a party!
The sailing breezes in Mallorca are largely thermal, with onshore breezes in the morning as the land heats, with the opposite in the afternoon. Average sunshine of more than 9 hours a day make for a suberb setting for your flotilla holiday.
---
Bareboat Charter
From the yacht base in Palma de Mallorca, one week charters can explore Mallorca's east coast towards Cala Ratjda, visiting the national park on the beautiful island of Cabrera, or alternatively sail west stopping at the picturesque Port of Soller and Puerto Pollensa. Two week cruises can sail northeast along the southern  coast of Menorca or out to the smaller islands of Ibiza and Formentera.
---
Prices are indicative - please use our Quick Yacht Search for accurate availability and prices

Until 24 Apr

From 17 Oct

25 Apr - 28 May

19 Sep - 16 Oct

29 May - 10 Jul

11 Jul - 21 Aug

22 Aug - 18 Sep

2 Cabin Yachts
 
 
 
 
 

Bavaria 32 (12) (refit 17)

£1218

£1327

£1618

£2055

£1673

Bavaria 33 (15 (refit 17)

£1318

£1445

£1764

£2236

£1818

3 Cabin Yachts
 
 
 
 
 

Bavaria 34 (2017)

£1427

£1564

£1909

£2427

£1973

Bavaria 34 (2019)

£1500

£1645

£2009

£2555

£2082

Bavaria 37 (2016)

£1645

£1800

£2200

£2809

£2282

Bavaria 38 (08) (refit 17)

£1364

£1491

£1818

£2309

£1882

Bavaria 40 (09) (refit 17)

£1518

£1655

£2027

£2573

£12091

Bavaria 41 (2019)

£2200

£2409

£2955

£3773

£3064

Bavaria 43 (09) (refit 17)

£1673

£1836

£2245

£2855

£2318

4 Cabin Yachts
 
 
 
 
 

Bavaria 45 (12) (refit 17)

£2327

£2600

£2191

£4073

£3300

Bavaria 46 (2017)

£2827

£3109

£3818

£4882

£3955

Bavaria 46 (2019)

£3009

£3300

£4064

£5191

£4209

Bavaria 47 (09) (refit 17)

£2073

£2273

£2791

£3555

£2882

5 Cabin Yachts
 
 
 
 
 

Bavaria 50 (13) (refit 17)

£3055

£3345

£4109

£5264

£4255

Bavaria 51 (2017)

£3636

£3982

£4900

£6282

£5082

Extras: €15 for set of bedding, €10 for set towels, €120/ week for outboard, End cleaning:

2 /3Cabin yacht: €120 , 4/5 Cabin yachts €150
Ideal for Bareboat
Palma De Mallorca Yachts
Illustration