TURKEY - The Perfect choice - Sail off the beaten track this summer in safe secluded waters and discover, unrivaled  beauty for exceptional value.
It comes as no surprise that the word 'turquoise' derives from the Greek word for Turkey, since this fascinating country's coastline is lapped by crystal-clear, turquoise waters, with secluded anchorages, endless sunshine and great sailing winds, Turkey is a true yachtsman's paradise.
Whether it is a bareboat charter, a flotilla holiday, a Learn to Sail Course or a hotel stay you are after, Sunscape is here to help you make your holiday special.
The Sunscape Team have visited all the places on offer, therefore the team is extremely knowledgeable and can taylor-make your holiday with a personal touch.
Sunscape is well established in Turkey. We have built an excellent relationship with the local people, who never fail to welcome you with a smile. 
Gallery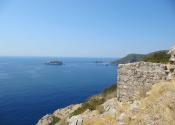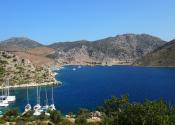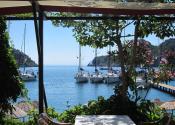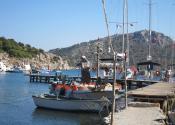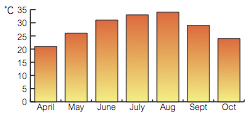 Reliable conditions from May to October, with north-westerly's 'Metem' wins (force 2-4, occasionally 5-6) from late morning through to late afternoon. Winds tend to fade as the sun goes down providing calm nights for anchoring.
Flotila Sailing
Our 2018 flotillas in Turkey explore the magnificent southern coast from both Fethiye and Orhaniye bases. On offer is a range of relaxed one and two week itineraries, which allow sailing at a leisurely pace with some lazy lunch time anchorages, and other cruises which offer a little more challenge and greater mileage each day. All allow you to explore independently under sail during the day before meeting up with your fellow sailors for an evening of good company and great food. 
---
The Fethiye flotilla will appeal to those wishing to sail at a leisurely pace, with short distance daily cruising in the sheltered waters of Fethiye Bay. From Ece Saray Marina in the vibrant port of Fethiye we sail across the large gulf to the numerous coves located on the western side of the bay. Sailing amongst the beautiful Skopea Limani archipelago before returning via anchorages at Cold Water Bay and Karacaoren. 
Route Information
Fethiye Gulf via Karacaoren
12, 26 May
09, 23 June
07, 21 July
04, 18 August
01, 15, 29 September
13 October
Fethiye Gulf via Cold Water Bay
19 May
02, 16 June
30 June,14, 28 July
11, 25 August
08, 22,September
06, 20 October
One-way flotilla sailing between Fethiye and Orhaniye. Sailing from Fethiye we explore the numberous coves around the beautiful Bay of Fethiye before heading west onto the picturesque Hisaronu Gulf. We visit some favourite anchorages along the way including: Sogut, Serce and Ciftlik. Part of a second week is spent sailing along the Datca peninsular before visits to Sailor's Paradise, Selimye and Dirsek en route to Orhaniye. This cruise offers slightly longer daily passages in predictable northerly winds. - The next two weeks are spent sailing east to Fethiye from Orhaniye. Great sailing amongst some favourite Harbours and anchorages on Turkey's southern coast.
Route Information
Fethiye to Orhaniye Flotilla
28 July
One week options available on request
Orhaniye to Fethiyme Flotilla
11 August
One week options available on request
Bareboat Charter
In Turkey Sunscape have teamed up with partners Yildiz Yachting to manage a fleet of modern Beneteau and Jeanneau yachts. We are able to provide selected other Hanse and Bavaria yachts from our network of local yachting partners for bareboat charter. We know the country well and can advise you on all aspects of cruising Turkey's wonderful southern coast and tailor a holiday to suite your specific requirements. Take the yacht only option or have Sunscape provide your flights and transfers in Turkey for you and your sailing party.
Bareboat Charter prices shown below for Turkey include: A Comfort Pack with a small quantity of bottled water, beer, soft drinks, crisps, tea & coffee. Plus Bed linen, towels and End cleaning
Extras Available are: 
Turkish Transit Log £110 (Obligatory)
Outboard Engine £70 per Week
Skipper £140 per Day plus food & drink
SUP Board £65 per Week
Crew Change: £25
---
Learn to Sail
Courses
Departure Dates
Live aboard a School Yacht
Own Yatch Tuition
International Certificate of Competence (ICC)

26 Apr - 20 Jun
21 Jun - 24 Oct

RYA Courses: Competent Crew, Day Skipper, Coastal Skipper

26 Apr - 20 Jun
21 Jun - 24 Oct

£599 (6 days)
£599 (6 days)

£995 (6 days)
£995 (6 days)

RYA sail training courses are provided by International Sailing School of Yuksel

Own Yacht tuition: Prices in £ per yatch (maximum two students; additional students 16 years and over - extra £140 per person).
Live aboard school yatch: Prices are per person, based on 2 sharing a cabin. All prices are exclusive of flights and transfers.
Extras: ICC certificate: £45, Competent Crew and Day Skipper certificate: £75
RYA G15 Log Book available from Sunscape at £10 including P&P.
---
Sail & Stay
Compliment your sailing holiday in Turkey with a week ashore. Select one of our, exclusively chosen  hotels or villas.
Or use our search facility by clicking the link below
---